Having WiFI Connection Issues? How to Troubleshoot
An Internet connection failure can be devastating for any company causing a reduction in performance, loss in profits or customer complaints. The same goes for any individual relying on a steady internet connection, which is a large percentage of the general population. Internet downtimes can be quite costly. Having a WiFi connection issue is a major threat to your bottom line. This potentially harmful situation requires that you have the knowledge and skills you need to troubleshoot the issues you're facing and tackle the problems with an eye for the situation. Do you have any problems connecting to internet? Clearly not since you are reading this article on this internet. Just kidding! Read below for some more common problems that may not seem so obvious.
First things first, unplug your router for a handful of seconds and plug it back in. I know I know…but I'm serious. It's best to save yourself some time and get that out of the way should that be the issue at hand.
Check Wi-Fi settings
Check if a WiFi signal icon appears on Windows and/or macOS. Please use the right password to connect to the appropriate SSID and click on it. If not, you might be connected automatically to an unknown network. Users can set up an Internet connection by modifying the priority settings or right clicking on the network icon. Alternatively, you can open System Preferences > Network > Advanced and remove unwanted network entries from the column autojoin. When a user has an issue with their Internet connection, your general troubleshooting tools can help.
If you are on windows and are having trouble with your internet connection even when you have a wi fi connection, then try opening network setting.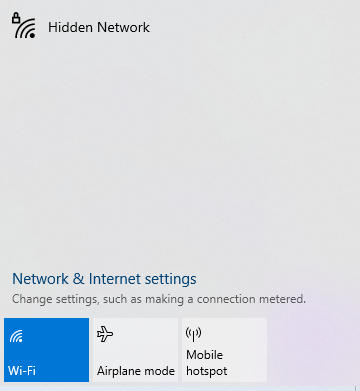 Once in the window you should see the status of your wifi connection. Most likely if you are having an issue it will say so. That being said, scroll down a bit and click on the network troubleshooter.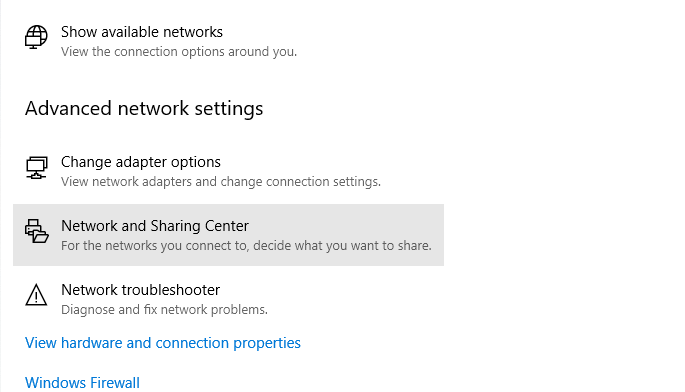 You should see a window popping up asking which network adapter you would like to diagnose. If you are using wi fi then click that. If you are plugged into an ethernet cable then that would be something to check. Feel free to click all network adapters just so you can be sure it isn't something else.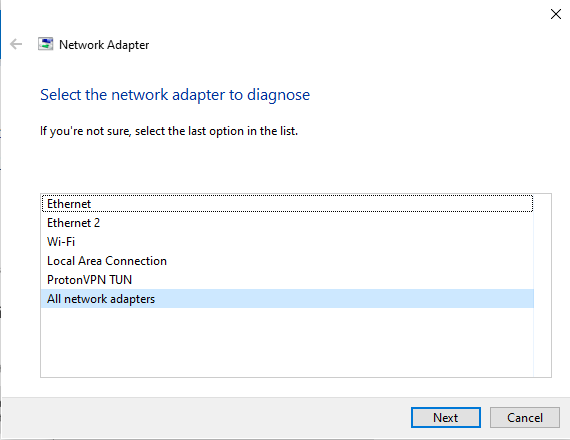 You might notice in the above screenshot a VPN is listed. Often times someone will have some not-so-great vpn or antivirus software installed that messes with your internet connection. That would be a separate issue that unfortunately will need looked into. You might just need to modify permissions in this case. If you think a certain software is the root of your issues it is best to go straight to the source and find out from them if you can modify permissions or whitelist addresses that are being blocked.
If there is something wrong with your network adapter, the troubleshooting tool will tell you and give a list of potential solutions.
Why is my WiFi connected but no internet?
Whether or not your device is connected to the Internet but the WiFi indicator is still activated, your provider might experience an outage. Before you reboot , it's always worth checking if your isp (internet service provider) is reporting any issues.
Wi Fi Network Dropping Randomly
This is a very annoying problem especially is you are constantly dropping in and out of meetings or losing work you didn't save on an internet based service. There is a number of things that could cause this, some more likely, some not.
First check if your wi fi network is overloaded with devices. You may just be getting kicked off due to congestion on the network.
Second, stop connecting automatically to wi fi networks even if it is your home network. Just for now anyway. This may be messing with your wi fi signal where it is detecting something else and constantly trying to drop and add the network.
This is not as likely but if you live in a highly congested area and have a default wifi name, please check and make sure you have connected to your proper network. Side note. A great way to protect against congestion is create a GOOD (keywork actually good) password to stop people from using your connection without your permission. If the password is not good then someone might use a bruteforce software to join anyway.
Another scenario might be where you are located. Be sure to check if you are in a dead zone or a good spot to connect to the internet. If you are far away from your router or behind some thick walls. Your device may be constantly struggling to maintain the connection.
If you are using a mesh wifi system where you have several nodes set up, be sure that they are properly placed around your desired area of coverage. Sometimes they are numbered and require to be in a certain "order" of sorts. I recently had this problem where my signal kept dropping even though the lights were green. It turns out all I needed to do was switch two towers because the third was trying to communicate with the first rather than the second. Basically the order distance wise was 1–>3–>2 where 3 was the furthest and where I was located.
A quick summary of things to check:
Check your troubleshooting tools
wi fi connection settings
network (if you are on the right one or it is overloaded)
antivirus or vpn interference
signal based on where your router is located
Have a Specific Issue?
Feel free to contact us if you are having a specific internet issue you would like resolved or covered. There are an incredibly large amount of things that can go wrong when it comes to your wi fi signal or general internet connection. These are just general tips for some common problems that may seem a bit more sinister than "no one can connect to the wi fi" so it must be x. Let us know what you are looking for! And unplug and plug that router back in! There is no technical reason for it. It is simply magic that works sometimes.