Should you set up a second monitor for your computer?
For some that are not used to a larger computer set-up, they are wondering, should I get a secondary monitor for my laptop or computer? The answer is almost always YES! The second monitor adds a bit more dimension to any workspace. Not everyone uses two screens for work but I can say with certainty, once you have two you can never go back. Work efficiency increases by multiples when you get a second or even a third monitor. Not saying you need one or should get one! Rather, if you have a laptop and two monitors you can use your device as a smaller third screen.
Can I buy an extra monitor for my laptop?
The answer is yes! Using another monitor on your computer helps simplify multitasking and allows you to link several laptops or external monitors together. Sometimes all you need is usb c port, others you might need a docking station with your hdmi cable.
What are portable second monitors?
In a pinch, many smaller laptops are easily transported, but the true portable display is able to travel with the laptop. They have quite the range in size – between 5 – 20 inches. Portable display designs range from personal, business, as well general-purpose models, to art and gaming panel designs. Many laptops have a portable display available for purchase that matches your laptop screen size.
A portable monitor for your laptop: Power and connectivity
As I have mentioned previously, wireless-connected devices have adapted to USB Type-C connectivity. Most USB-C ports support both DisplayPort and USB power transfer, so data/video and power can be passed over one cable. Many smartphones have a USB-C port, while some have USB connections only. If this simplicity is particularly appealing to you, check whether or not the USB port of your PC supports data, video, and power transfer, because most USB ports have none, whereas USB C ports do. It's possible to connect Thunderbolt 3 ports to a PC with USB.
Software, the Onscreen Display, and Audio
Almost all mobile display models use software. Almost any utility offered usually via CD or download will serve specific functions such as displaying a portrait picture in landscape mode. Sometimes display features a tool that lets users modify monitor settings from the computer rather than using the onscreen displays (OSDs). It serves to manage user settings for the screen such as brightness. This is usually organized by different submenu types.
How do I use a monitor with my laptop?
You may need a USB or HDMI connection for your laptop. Most monitors nowadays have HDMI connections, though laptops may have no HDMI connector and rely on USB-C for connectivity. Many modern portable screens come standard with USB-C connectivity.
Why is a monitor better than a laptop?
Computer monitors increase efficiency, reduce stress and time and provide the ideal environment to increase manufacturing output. There are some other savings, and a case of computer monitors incorporated with laptops combines the best of both of these elements.
What is a second monitor good for?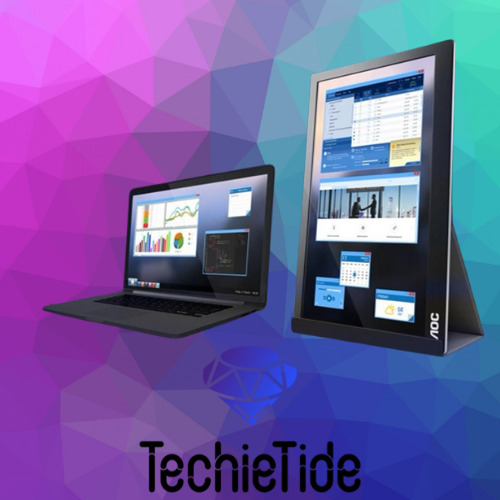 The use of the second monitor allows for the simultaneous use of multiple programs. Instead, the second program is displayed at the second monitor and is therefore less clickable and a faster process.
Basically, productivity WILL increase. The extra display will allow for easier access to tabs or programs you would like to keep up in a constant state. Most tech savy people already use multiple monitos with their laptop or desktop computer. Most here at techietide are coders by trade or were at some point in their life. Even if you are not, the benefits of another display are too great to pass up. Some suggestions whether your have a standard office job or just regular web browsing at home:
Keep your email up on one screen
Keep your instant messaging system up for work

Not working at your 9-5? Use discord? Twitter? Anything with updating and scrolling? Throw it on your second screen!

Maybe you just want to watch a video/movie or podcast with video playing in the background. It can be a refreshing change to see people on your second monitor.
Video calling with someone? They can be on a second display while you have your other priorities still visible.
Great for anything that makes you constantly click back and forth between tabs or programs!
Heck, if you want to have something extra long for reading put your monitor in portrait orientation. While not every secondary display can do this, most aftermarket monitors surely will. This is just turning the display on its side so you have more screen real estate up and down. Fantastic for reading or anything extra long that requires more scrolling
While You're On The Move
We've already established some great benefits to having an extra monitor for your laptop, whether it be for work or personal use. Lets level up here and talk about utilizing you extra dimension setup whilst having the ability to move around! Exacerbated by the covid-19 pandemic, remote work and mobility has became more in demand and even a standard in a ton of companies. Why not take advantage of being remote and work from somewhere else every now and again? You could be visiting friends/family or even just staying somewhere new for a quick trip while still being able to work.
Introducing portable monitors! Trust me when I say you can't go back after having multiple monitors. This has been the hardest thing to get used to. Even if I just want to move to a different room or my own couch I now have to work off of my tiny laptop display! Most portable monitors are just a plug and play into your laptop. No cable clutter! They sit on either side of the screen and in some cases hang off of the back so you can walk around just carrying your laptop. We did a more in depth write-up on a portable second monitor here. The article is all about portable screens for your laptop.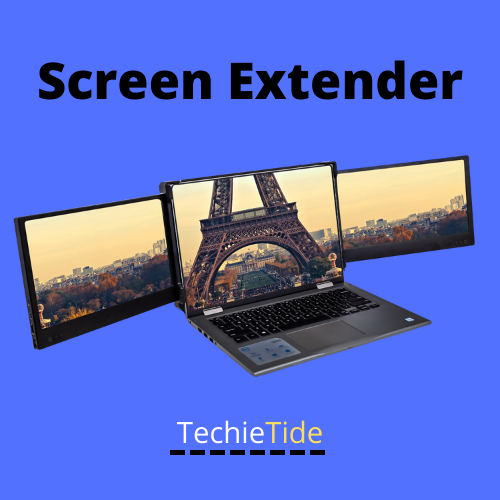 These are fantastic devices where you can change the viewing angle, some come with a built in stand, and some even still go into portrait mode as discussed before. These are another group of products that became high in demand the last couple years so there are plenty of options across the web. Some are a great price while other are moderately priced. In general, if your looking for the best portable monitors, you get what you pay for. That being said, there are always tight budgets when it comes to accessories. As long as your not working in a place that will be constantly banging up your laptop you will find a great screen extender for yourself.
I hope you will consider getting a second display for your work setup, whether it be at home or in the office! It is just too convenient and adds so much productivity to your day. Once you get multiple displays you won't go back.